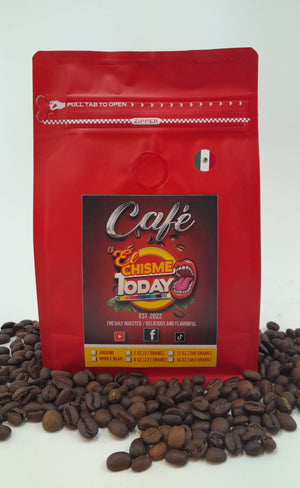 Cafe El Chisme Today MX
Sale price Price $9.99 Regular price Unit price / per
Coffee 100% from Mexico
Medium Roast, Arabica Coffee
Information about this coffee:
This organic coffee comes from the Chiapas Region. At an altitude of 1,200-1,750 with flavor tones of chocolate, granola, apple, nuts and almond.
Shipping not included
                                                                                 -------o-------
Cafe 100% de Mexico
Tueste Medio, Cafe Arabica
Informacion acerca de este cafe:
Este cafe organico proviene de la Region de Chiapas. A una altitud de 1,200-1,750 con tonos de sabor a chocolate, granola, manzana, nueces y almendra.
Envio no incluido